Silver Machine 20th anniversary.
New Silvermachine limited edition is available @  9.2022 you can place your Order.
SilverMachine 20th anniversary the original since 1998.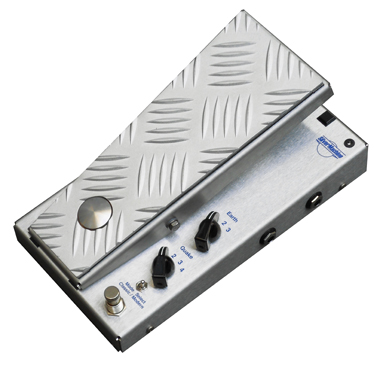 With its 1.7kg weight and its low-profile stainless steel housing, the Silver Machine sits firmly on the ground and is highly resistant to unwanted movement as well as being comfortable for the musician to use. The unique Automagic sensor activates the effect as soon as a foot is laid upon the pedal. This allows it to rapidly bring the effect into play without any additional pressing of footswitches. The wide and carefully chosen angle over which the pedal operates guarantees precise control over the sound and the effect, and a newly-developed ultra-low-noise circuit means that switching is practically noiseless.The filter itself also displays extremely low noise characteristics and makes the device ideal for studio use.

Three function selectors vary the filter circuitry directly and offer a host of sound variations:- hot, funky sounds, biting heavy riffs and out-of-this-world Space effects.
The Earth and Quake selectors can be used in combination to produce a total of 12 sound configurations.
The Earth selector switches between three different frequency ranges and the Quake knob is responsible for the "Q-Factor" – altering the band width of the filter.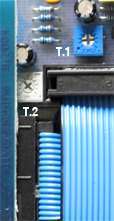 The mini switch lets you change instantaneously between Modern and Classic modes, where "Classic" represents the familiar wah-wah effect while "Modern" supplies
the opportunity to create new and subtle variations by mixing the effect signal with the original input.
The mode is indicated by means of the LED. For the Modern mode a trimming potentiometer T1 on the circuit board governs the mix between the original and effects signals.
New ! T2 adjust the Effect level of the Wah Effect.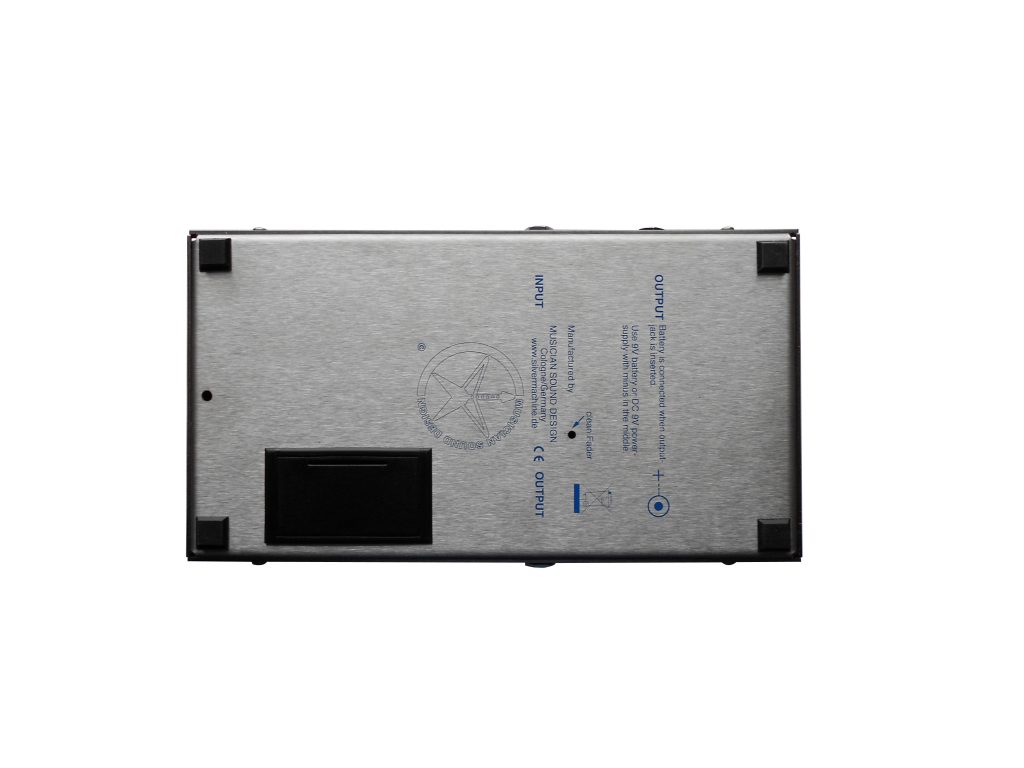 Silvermachine MKII features include:
Stainless Steel Chassis
Metal Pots and Switches
Electronic True Bypass Switch
Two paralell outputs for easy operation..tuner..
9 VDC Jack
Easy-access battery compartment
Technical Specifications:
Power supply: 6 – 18 V DC normally 9 V DC.
Power consumption: 2,7 mA.
Weight 1,8 KG
Dimensions: B 13,0 x T 24,5 x H 5,7cm
press release:
Test Fachblatt 5.1998
Silvermachine MKI Guitar Player Magazin, date 5.2002 siehe unter press release.
Silvermachine MKI Guitar World Magazin, date 3.2003 siehe unter press release.
Silvermachine MKII Guitar Player Magazin, date 8.2007.S.174
GuitarplayerTV under Guitars and Gear/Pedals/Silvermachine
musicgear release Silvermachine