5.2013
Borislav Mitic hat seine Neue CD Electric Goddes komplett mit unserer Cab Rock eingespielt. Hörprobe gibt es hier:
Borislav Mitic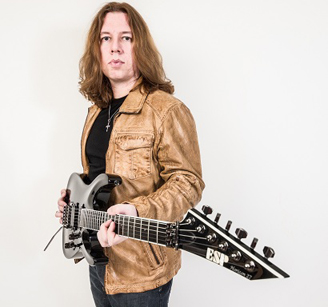 ---
Peter Bursch der Lehrer der Nation für Western und E Gitarre spielt ab sofort Silvermachine Wah!
Strahlendes Lächeln, Strahlende Silvermachine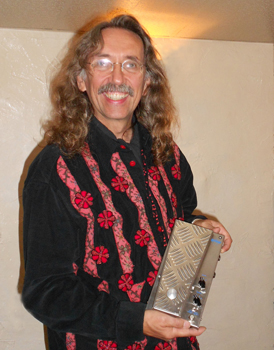 ---
Axel Ritt ist neuer Endorser für unsere Speaker Simulation Set .
Axel …Ich habe es endlich geschafft, den Cab Rock nebst Lastwiderstand zu testen und muss sagen, ich bin einfach begeistert! Mehr noch, ich glaube dass der Cab Rock der bisher best-klingendste Speaker Simulator ist,
der mir in meiner Laufbahn unter gekommen ist. Die Idee einer echten Klangregelung habe ich noch nie gesehen und das SM 57 wurde klanglich sehr gut getroffen…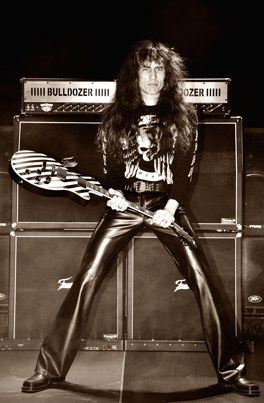 Mehr auf folgender Seite: Speaker Simulation
---
2009. Ausnahme Gitarrist Guthrie Govan spielt Silvermachine MKII.
---
Oliver Palotai, Son of Season, Kamelot ist neuer Endorser.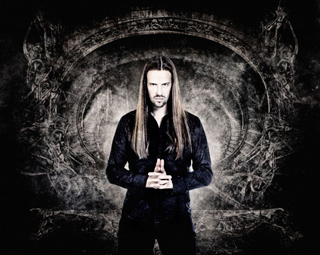 ---
Marillon Gitarrist Steven Rothery Spielt Silvermachine Wah auf der Europe Tour mit Deep Purple.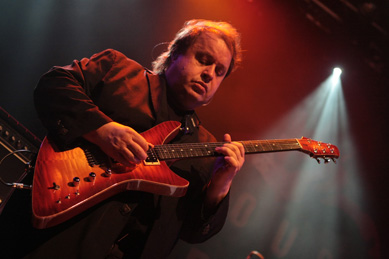 ---
Silvermachine MKII mit Paul Shigihara on tour.
Beim Tag der Deutschen Einheit am Brandenburger Tor.
Photo von der Probe davor.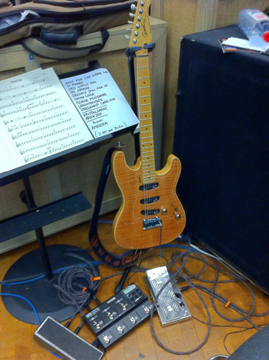 ---
Domo von der Gruppe Gamma Bomb ist neuer Endorser für unsere Produkte.
The pedals were amazing! So far I've been setting the 'earth' switch on the wah pedal to 3 in the classic mode, I really like that sound, it's makes me sound like Jimi Hendrix!
It's such a good pedal, it's my favourite. I don't think there's a better wah.
The fuzz is great, I can get a lot of classic sounds, it's very versatile. The sustain I can get from it is incredible! I can get great solo sounds from it.
Domo 5.7.2010
Domo PDI.. Cream de la Creme mp3.